Ceremony Officiants in Hawaii
Our family of ministers and reverends were personally selected by our wedding planners. Each are personable display genuine warmth and "Aloha". You should have no surprises when it comes to your vows. You should know and absolutely love the entire ceremony from start to finish. Your wedding is about the two of you and our ministers are committed to performing a ceremony that will mirror exactly what you want.
---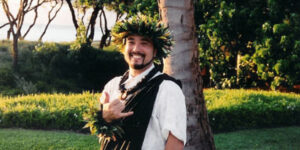 Pastor Kimo
Rev. Kimo Kirkman opens every marriage celebration with the blowing of the conch shell, the oli (Hawaiian chant) and closes with a Hawaiian Prayer. He will can officiate just about any type of ceremony you choose… including religious, non-religious or spiritual. We have been using Kimo for many years and have found all of his ceremonies to be unique and truly performed from the heart. He is a wonderful, loving man with a great sense of humor.
---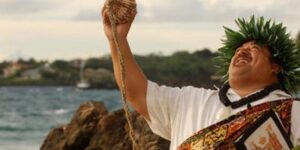 Rev. Kenneth
Rev. Kenneth is a non-denominational minister and licensed by the State of Hawaii. He is often described as "what I always though a Hawaiian Minister would be like". Full of the Aloha spirit, always smiling full of joy. You will feel his love instantly. He will make your wedding a cherished ceremony. Rev Kenneth is a true part of the Maui Hawaiian experience and includes a chant with all of his weddings.
---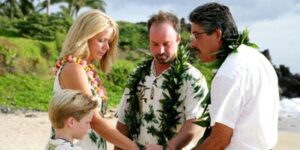 Rev. Dennis
Rev. Dennis was born and raised here in the Hawaiian Islands. He is an ordained non-denominational minister from the World Christianship Ministry and the founder of Aloha Nohea Church. He performs weddings for couples of all faiths including Christian, Hawaiian, Non-Denominational, Contemporary and Traditional Ceremonies. Rev. Dennis was born on the island of Kauai and was raised on Maui. He attended school in Oahu at St. Ann's and St. Louis. After finishing college, he then moved back to upcountry Maui where his Portuguese ancestors originally migrated to in 1878. He is a warm and gentle man… perfect for just a couple or a large gathering.
---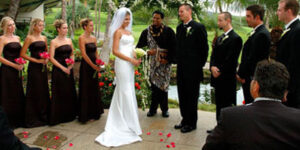 Rev. Tino
Born and raised on the beautiful island of Maui, Rev. Valentine (Tino) truly represents the spirit of Aloha. He was ordained through the New Passion Ministries and has been a dedicated reverend for many years, having built his life upon a foundation of love and devotion that is matched only by his commitment to providing the most heart-felt wedding ceremonies. Whether presiding over a large ceremony or simply joining a couple in matrimony on a secluded beach, Tino approaches every interaction with the individual attention and respect that it deserves. And though he's married hundreds of happy couples with his Hawaiian Non-Denominational Christian ceremonies, he continues to treat every new ceremony as a new chance to pour his sincerity and passion into every word he speaks.
---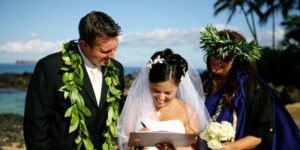 Kahuna Alalani
Alalani is a licensed minister in the State of Hawaii, and was ordained in 1981. She has also received training from many teachers and elders in her 30 years on a Spiritual path. She has learned many cherished teachings from Papa Kalua of Maui as well as a Bishop that was her mentor from 1976 until the early 90's. Alalani offers traditional and ancient Hawaiian weddings, vow renewals and Hawaiian ceremonies. She is also an accomplished singer and has been known to break out into a beautiful duet with our musicians.